Broadband Engineer Diagnostics & Repairs
Independent Broadband Engineer offering repair , fault finding, diagnosis and optimisation services.  If your broadband is slow,  keeps dropping out or you're not getting the speeds you're paying for, then I can check the line quality down and upload speed and report on findings.
Phone Doctor Broadband Services
Fault finding Broadband Engineers
If you are experiencing problems with your broadband dropping out or slow speeds then it could be your internal  wiring or socket type. I will be able to identify these problems quickly and get your broadband up and running in no time.
Broadband optimisation for maximum performance
I can run tests to check line quality  and number of sockets on line to modem, the more connections you have has an affect on your up and download speeds. If your main socket is downstairs and you main hub or computer is upstairs then a broadband extension can be run to minimise speed loss.I can optimise your wiring by isolating sockets and feeding your modem direct from the main filter which also eliminates the need for extra filters.
Expert Broadband Engineer advice
I can identify whether Wi-fi or hard wired would be best for your location, or setting up a small network if you have family requirements (computer/Sky) and a home office.
Situated in Cwmbran & Carmarthen I can offer broadband engineer services to locations including:
South Wales
Cardiff,
Swansea
Hereford
Newport, Brecon, Abergavenny
Chepstow, Monmouth and more.
West Wales
Carmarthen
Dyfed
Pembrokeshire
Tenby
Havefordwest
Lampeter
West of England
Bridgewater
Bristol
Newport
Bath
Swindon and more
Your Broadband Engineer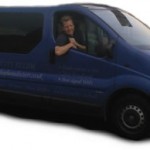 Simeon Roberts
// The Phone Doctor
I can work on anything be it wires, sockets, external bells or extensions as long as it is past where the BT socket ends. This then becomes BT property, but I can still prove if they are at fault that way they cannot charge you when they arrive.
Call me first for a quicker, better and much cheaper option than your service provider, offering out of hours and weekend services. If the problem lies within the outside network this will be covered by Openreach free of charge. If the fault is deemed to be on your property when Openreach arrive you will be charged substantially.
Sole trader. FSB Member. CRB checked. Newbridge and BT trained.
Broadband problem?
Look no further than The Phone Doctors,
your local, expert broadband engineer:
Call 07771822206 
thedoctor@thephonedoctors.co.uk